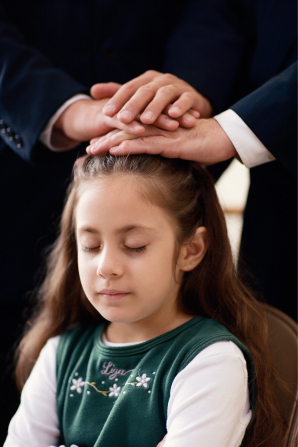 What recipe in life are you after?
This one will save you from disaster:
1. One long stem rose complete with thorns
When you've gone too far, sharp pain warns
2. A pair of glasses polished so you can see
The narrow path to happiness, guaranteed
3. A large umbrella opened continually out
Held for protection from uncertainty and doubt
4. A mature shell shaped just for your ear
Learn to discern through what you hear
5. A warm soft blanket to wrap yourself in
To give you comfort and safety from sin
6. A bright white lantern that lights all around
So, you'll know the next step, when it's found
The Holy Ghost
1. warns
2. testifies
3. protects
4. whispers truths
5. comforts
6. reveals truth
You can play a matching game with objects and how they teach of the Holy Ghost.